Crispy & Golden Sugar-Coated Goodies
I've never met a person that doesn't love a good churro and for episode 4 of my 'vegan treats from around the world' series over on my socials, I made these golden brown vegan churros which are representing Spain in all their glory.
Coated in cinnamon sugar, these fried treats are one of my favourite comfort foods. I love to dip them into melted chocolate. Some people may prefer vegan caramel or vegan dulce de leche.
Either way, I can assure you that you will love these churros no matter how you choose to serve them.
Prefer To Watch Instead?
What Are Churros?
Churros are crispy, sweet snacks originating in Spain and they have made their way all around the Spanish-speaking world.
They're easy to spot as they are long, golden brown, deep-fried and covered with deep ridges. These ridges come from the star-shaped nozzle which the batter is piped from or a Churrera, which is a special piping tool.
Important Ingredients Overview + Notes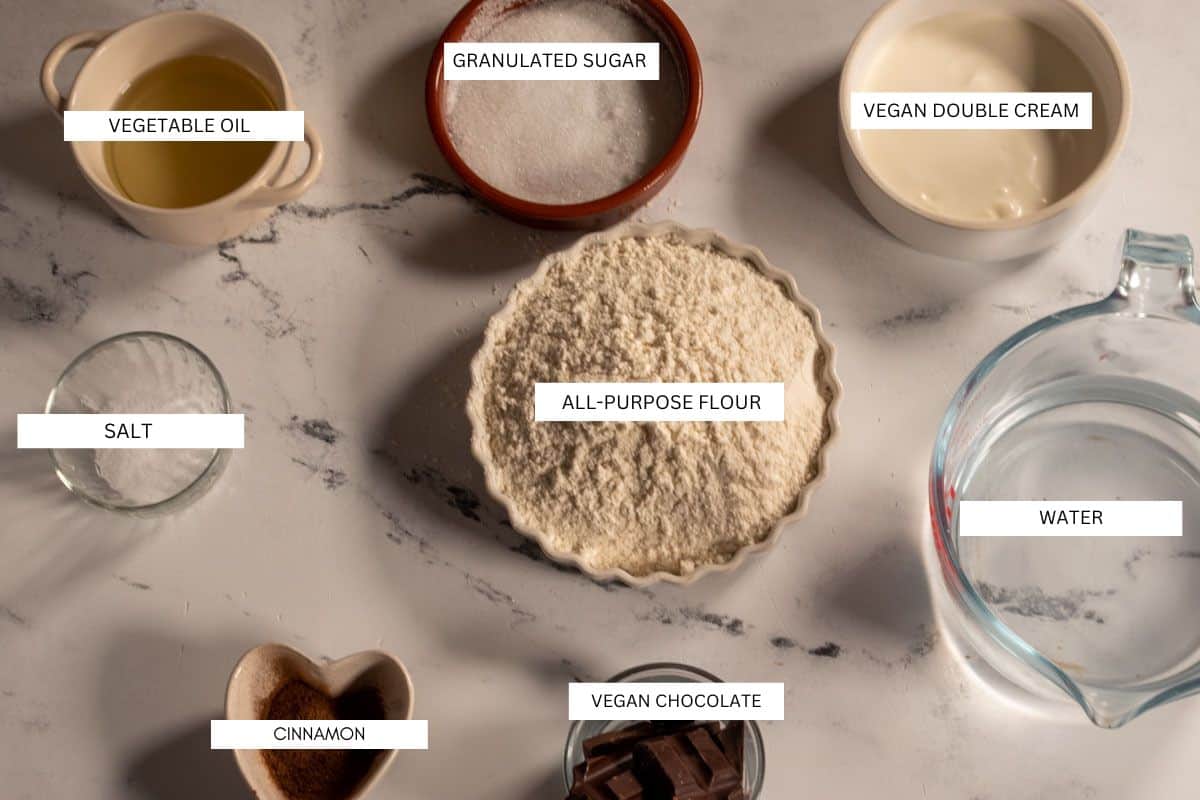 Vegetable oil - I like to use this as it's a neutral tasting oil. You will also need some for the churro batter.
Ground cinnamon - For authentic churros, you need cinnamon. Stir the ground cinnamon into the granulated sugar to create 'cinnamon sugar'. This is a game changer and makes the churros even better.
Vegan dark baking chocolate - Baking-specific chocolate melts far better than an average chocolate bar or chocolate chips.
How To Make Spanish-Style Churros
STEP-BY-STEP INSTRUCTIONS
For the full method and ingredient amounts, please refer to the recipe card at the bottom of this post.
1: Combine the wet churro batter ingredients.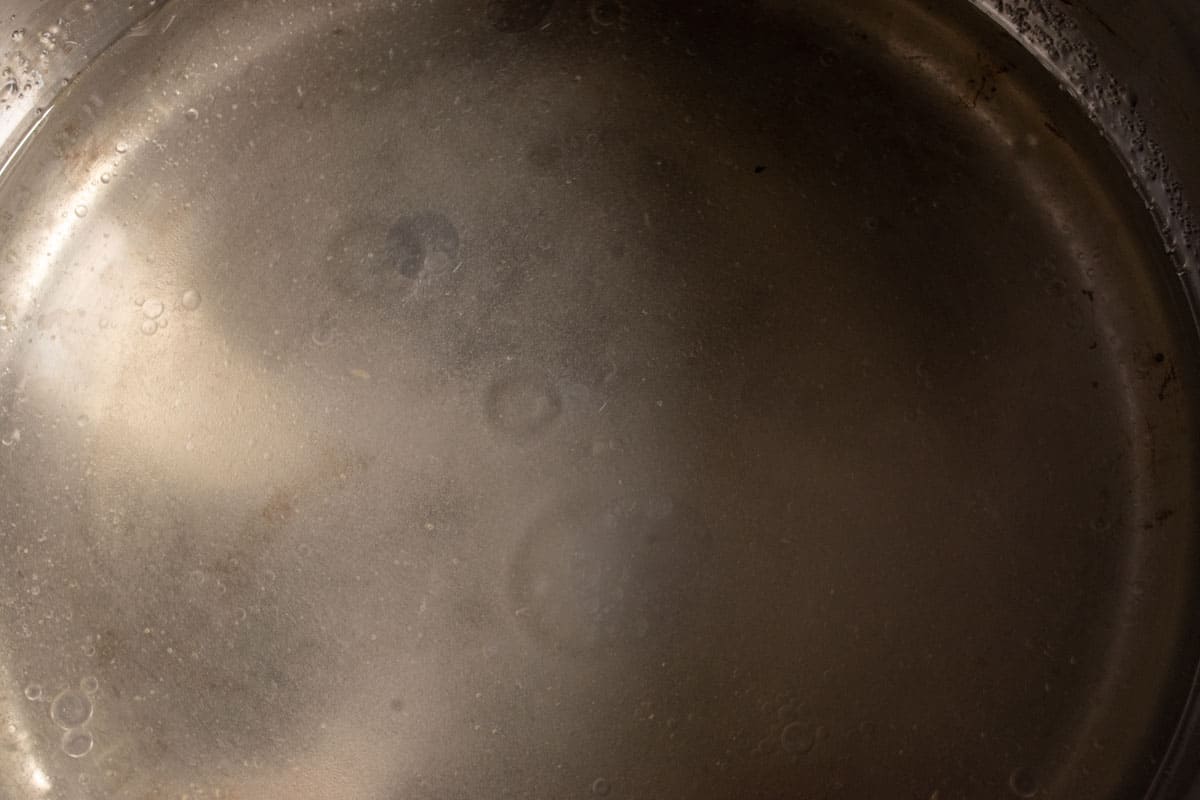 2: Bring the liquid mixture to a boil.
3: Add the dry ingredients to create the churro batter.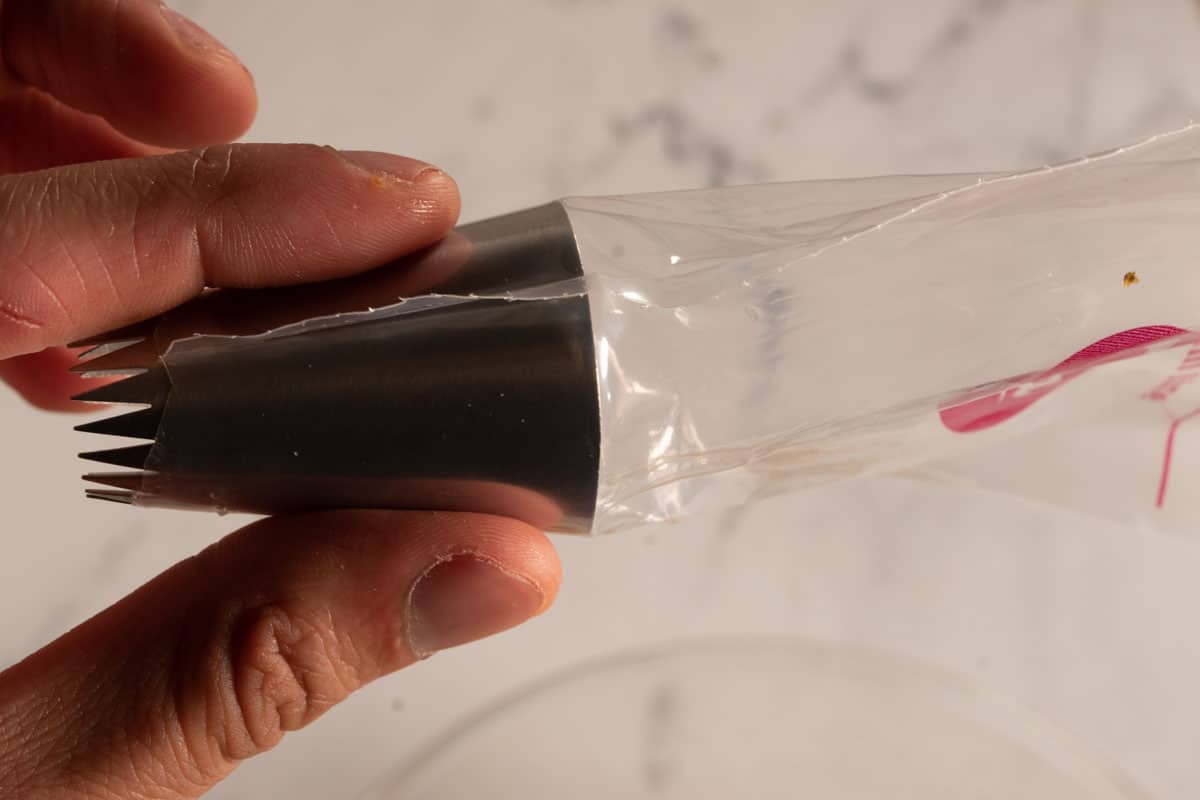 4: Attach a large star tip to a piping bag.
5: Spoon the churro batter into the piping bag.
6: Make the cinnamon sugar.
7: Bring oil to the boil inside a large pot.
8: Fry the churros until golden brown.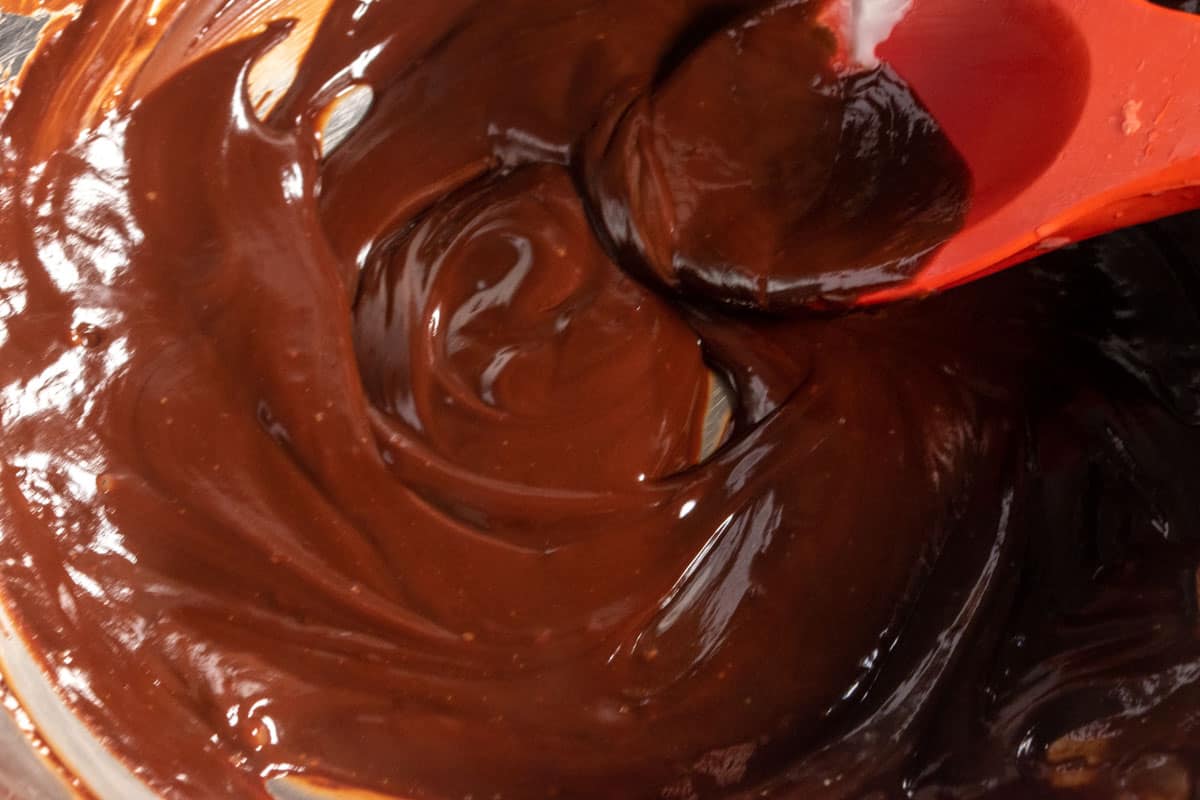 9: Make the chocolate dip using the double boiling method.
Expert Tips & Tricks
Fry At The Correct Temperature
I recommend that you fry the churros at 190 Celsius (375F) for best results. If the oil happens to be slightly over or slightly under, this is usually okay. Use a thermometer so that you can have an accurate reading of the temperature.
Fry In Batches
Don't fry more than 3 churros at once. Any more and the oil temperature will drop. I've found that frying 2 churros at once is the optimal amount.
Work Quickly
As soon as your churros have been fried, make sure that you coat them in the cinnamon sugar soon after. If they become too cool, the cinnamon sugar won't stick.
Why You Will Love This Recipe:
These treats are golden brown and delicious.
You can dip them into a melted chocolate sauce.
They're coated in a sweet cinnamon sugar.
The texture is crispy and delectable.
This recipe is completely vegan and dairy free.
Are Churros Vegan?
Churros aren't traditionally vegan, as they typically contain milk, eggs and butter. However, my recipe has completely veganised this classic.They still have the soft interior and the crispy exterior so I think you'll love them.
How to Make The Chocolate Dipping Sauce
Making my vegan chocolate dip is incredibly simple. All you need to do is add the chocolate to a large heatproof bowl, place the bowl over some boiling water and place over heat. Stir the chocolate until it is fully melted, then pour in the cream to make it extra creamy.
Variations & Substitutions
Make the churros gluten free. Simply swap out your all-purpose flour for a gluten free all-purpose flour blend and you'll have gluten free churros to munch on!
How To Serve
I love to coat my warm churros in cinnamon sugar then dip them into my chocolate sauce but if chocolate sauce isn't your thing, you can make some other dips.
Maybe you can try my vegan dulce de leche caramel or perhaps you'd rather melt some smooth peanut butter. The possibilities are well and truly endless.
Frequently Asked Questions
What can I use instead of a piping bag & tip?
You can use a churrera which is a special tool, specifically made for piping churros or you can also use a large plastic bag by cutting the corner off. Unfortunately, the latter method means that you won't have the classic ridges.
Can I make baked churros instead?
I don't advise this as they will become dry. The cinnamon sugar also won't stick very well. As these are vegan, they don't contain eggs or milk which would keep them crispier when baked.
How do I know when they're done?
They will be firm, crispy and very golden brown on the outside.
Storage Tips
I recommend that you store these vegan churros at room temperature (inside a paper towel lined airtight container) for up to 24 hours after you make them. Don't store inside the fridge as they will become soggy.
When you're ready to reheat them, place onto a baking tray and cook inside the oven at 190 Celsius for 10 minutes.
Check Out Some Other Fried Treats
Vegan Krispy Kreme Style Glazed Donuts
Print
Spanish Fried Cinnamon Sugar Churros (Vegan + Gluten Free Option)
---
Description
If you're looking for the ultimate vegan churros recipe, these golden brown, sugar-coated treats are the ones that you are looking for!
---
For the churros:
475

ml

water

60

ml

vegetable oil

1 teaspoon

salt

50

g

granulated sugar

240

g

all-purpose flour or gluten free all-purpose flour

1

L vegetable oil (for frying)
For the cinnamon sugar:
120

g

granulated sugar

1 Tablespoon

ground cinnamon
For the chocolate dip:
75

g

vegan dark baking chocolate (chopped)

100

ml

vegan double cream
---
Instructions
Make the churro dough:
To a medium-sized saucepan, add the water, oil, salt and sugar. Bring it all to a boil.
Remove the liquid mixture from the heat and pour it into a large mixing bowl. Fold in the flour until a dough ball forms. The dough should be soft and fluffy like mashed potato.
Pour, 1 Litre of oil into a large, heatproof pot. This is for frying. Set aside. 
Make the cinnamon sugar:
While the dough cools fully, mix together the granulated sugar and ground cinnamon inside a small bowl to make your cinnamon sugar.
Fry the churros:
Heat the oil inside the pot over a high heat until the temperature reaches 190 Celsius (375F). If you don't have a thermometer, you can test this by placing a small piece of dough into the oil. If sizzles and rises to the top, everything is good. DO NOT allow the temperature to go below 190. 200 is okay.
Transfer the churro dough to a piping bag with a large star top attachment.
Pipe the dough into the oil so that each churro is about 4-5 inches long. I like to cut them off with a pair of scissors. You can fry 2 churros at a time if you're focused. Any more than this and the temperature will drop.
Fry the churros until they are golden brown on both sides. This should take roughly 3 minutes. Remove the churros with a slotted spoon and place them onto kitchen paper towels for 30 seconds to drain.
Roll them in then cinnamon sugar while they're still warm.
Make the chocolate dip:
Melt the chocolate using the double-boiling method (bain-marie). When it is fully melted and smooth, mix in the vegan double cream.
Dip the churros into it and enjoy.
Prep Time:

10 minutes

Cook Time:

15 minutes

Category:

Dough

Method:

Frying

Cuisine:

Churros
Nutrition
Serving Size:

1 Churro

Calories:

145

Sugar:

11.4 g

Sodium:

1525.4 mg

Fat:

4.9 g

Carbohydrates:

24.8 g

Protein:

1 g

Cholesterol:

3.8 mg
Keywords: vegan churros, churros, spanish churros, vegan dessert, vegan treats, vegan recipes