Hello! Thanks for stopping by the Vegan Treats Blogger website! I'm DJ, the recipe developer behind all of the various plant-based treats you see here on the blog.
The desserts are never ending around here from vegan chocolate orange cheesecake, to vegan Biscoff banana cake, to vegan Krispy Kreme style donuts.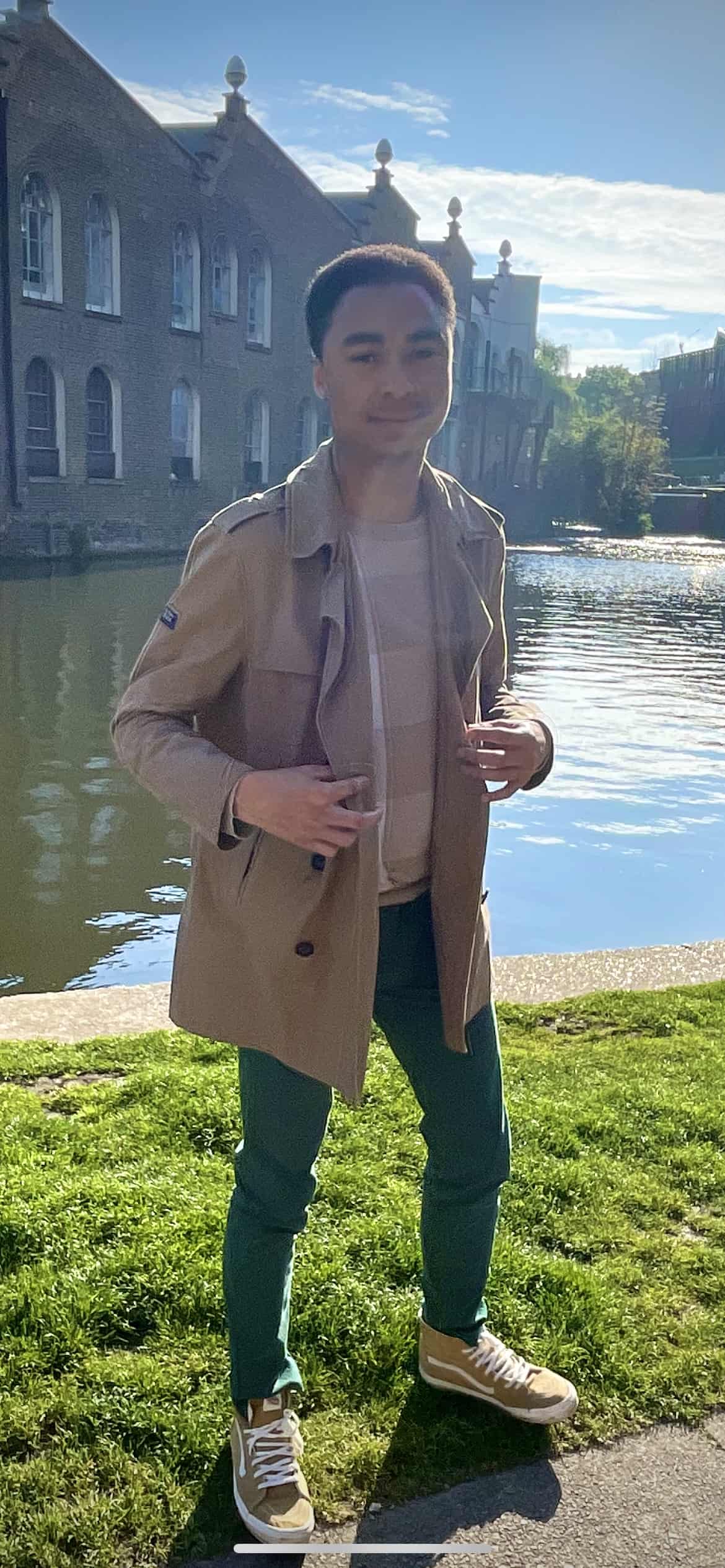 Do you love a vegan recipe that's delicious and achievable for everyone? If that's a big YES, then you're in the right place!
I've had a passion for baking and cooking since being a young age here in the U.K. Although, I've consistently cooked and baked throughout my life, I never shared anything that I created with others. It was purely for my own leisure.
This recipe blog focuses on the baking side of things and I've tried my best to ensure that each of the recipes are easy, yet super tasty.
I've been lucky to have had so much support from people on here since starting my blogging journey and believe me, it's much appreciated.
Outside the foodie world, I've primarily been a student of things varying from teaching, to business, to creative writing. It's fair to say that i've been around the block in that sense. Ironically, this venture incorporates elements of all three!
I come from a background where my other family members are good cooks but they aren't too keen on baking, so I'm completely self-taught.
Buying items such as, my first stand mixer, as well as other essential blogging equipment like my camera, lighting and many other tools/items were proud moments for me.
I strive to put them all to good use so that I can bring you all simple, delicious recipes.
You see, it's this simplicity factor that so many people care about nowadays. It's okay to have a blog full to the brim with fancy fine dining desserts made by Michelin star-like pastry chefs but who said that easy-to-make treats can't be fancy too?
Some of the recipes on this website may be slightly trickier than others but nothing is too overwhelming - believe me. With a little practice, they'll become second nature to all of you - even if you've never set foot in a kitchen to bake!
Feel free to take a look around at the recipes amongst all of the many categories that you can choose from. I also upload regular recipe videos to my Instagram, Pinterest and TikTok. If you're a visual baker, be sure to check them out!
This is a non-judgemental space. Everyone is welcome here. Vegans, aspiring vegans, curious non-vegans wondering about how vegan baking works and what can be made. I even upload occasional gluten free recipes. There really is so many treats for so many different types of people.
Thanks for reading this short passage about me and my blog. I hope that it has given you an insight as to what Vegan Treats Blogger is about. Have an amazing day, everyone! Click here if you'd like to get in contact with me.
Can I Use One Of Your Photos?
Absolutely! If you wish to republish a food photo on your website, blog, newsletter please link back to the recipe/blog post you pulled it from as well as the main home page of my blog.
Some Of My Favourite Recipes
Be sure to check out these treats which are some of my all-time favourites on the blog.